Oxford Royale Academy
Website Design
This a spec job so it's still in the design phase.
With no client input, I assumed that everything on the current homepage would need to be accounted for.
And that was the biggest challenge: incorporating every element without visually bombarding the user.
To appreciate what I've done here, look at the school's current site at oxford-royale.co.uk: 
https://www.oxford-royale.co.uk
Single Page Design
As this is a branding spec job, I also designed this logo. The organization refers to itself as ORA on the current site so I thought it was safe to use these three letters to form a logo icon. My goal was to be clean and simple: nothing too fussy or too too traditional. Of course the school IS selling Oxford, so I didn't want to completely ignore tradition. With that in mind, the logo on the second homepage (below) has a more formal and academic feel.
I'm proposing a single-page design so that the user experience is more organic. The large images and blocks of color help to offset the tremendous amount of information.
The academy offers a ton of programs, and these programs cater to all walks of life. For the school, I imagine there's a temptation to want to impress the reader by showing every class that is offered. That, of course, would be a visual nightmare. That said, MOST of the applicants seem to fall into one of the four categories so that's the organizing framework that I adopted.  Each category is represented by one of the cards that are placed under the main menu. The people in the various demographics will enter the site through that "portal."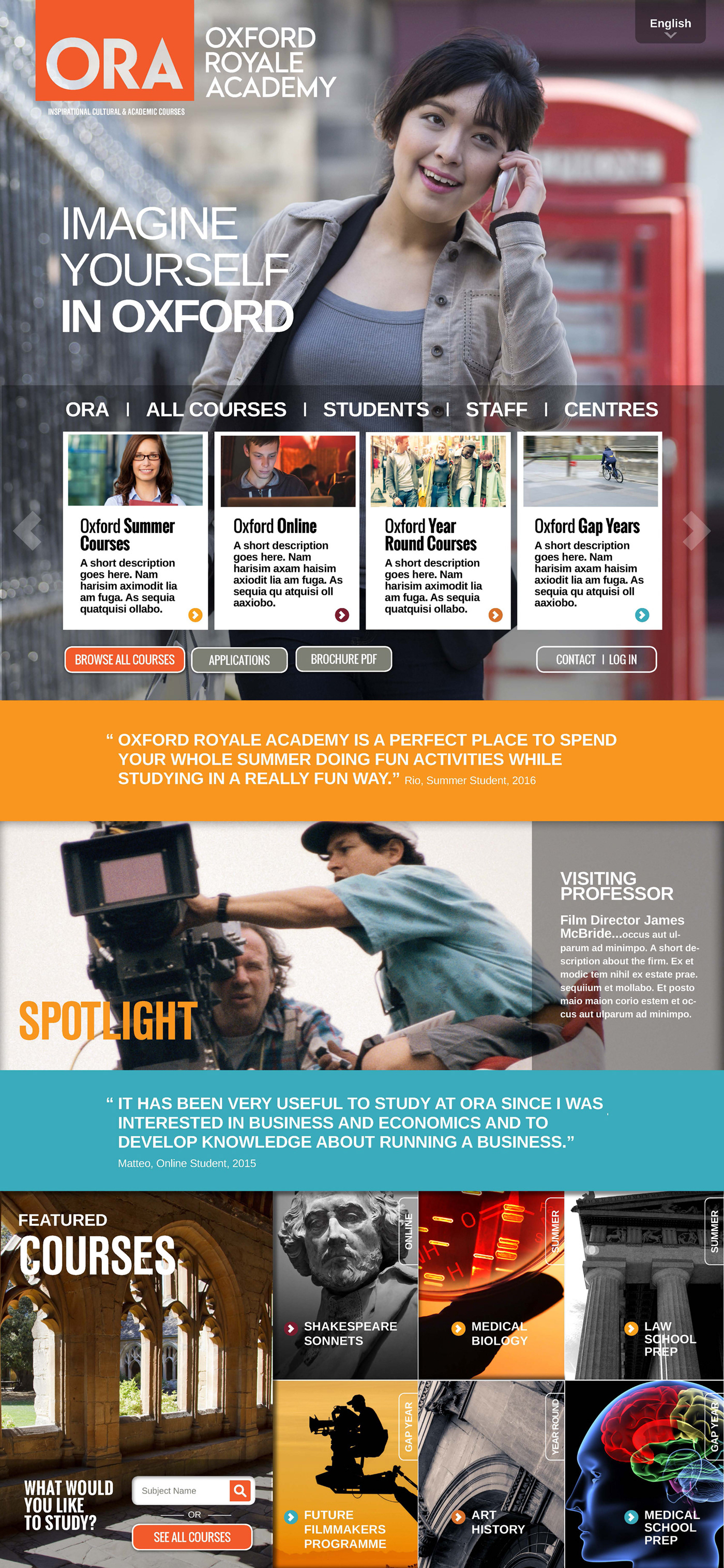 Second Home Page Option
While there are many similarities with the first design, this page has a different logo, menu placement and messaging. The messaging here capitalizes on London, while the first design's approach is more personal.