Branding for Boyden Gallery
I began with the logo design. The Gallery wanted to look modern and sophisticated...and not too literal. The gallery space is flexible and the exhibits are diverse in theme. The client wanted to capture these characteristics in the logo.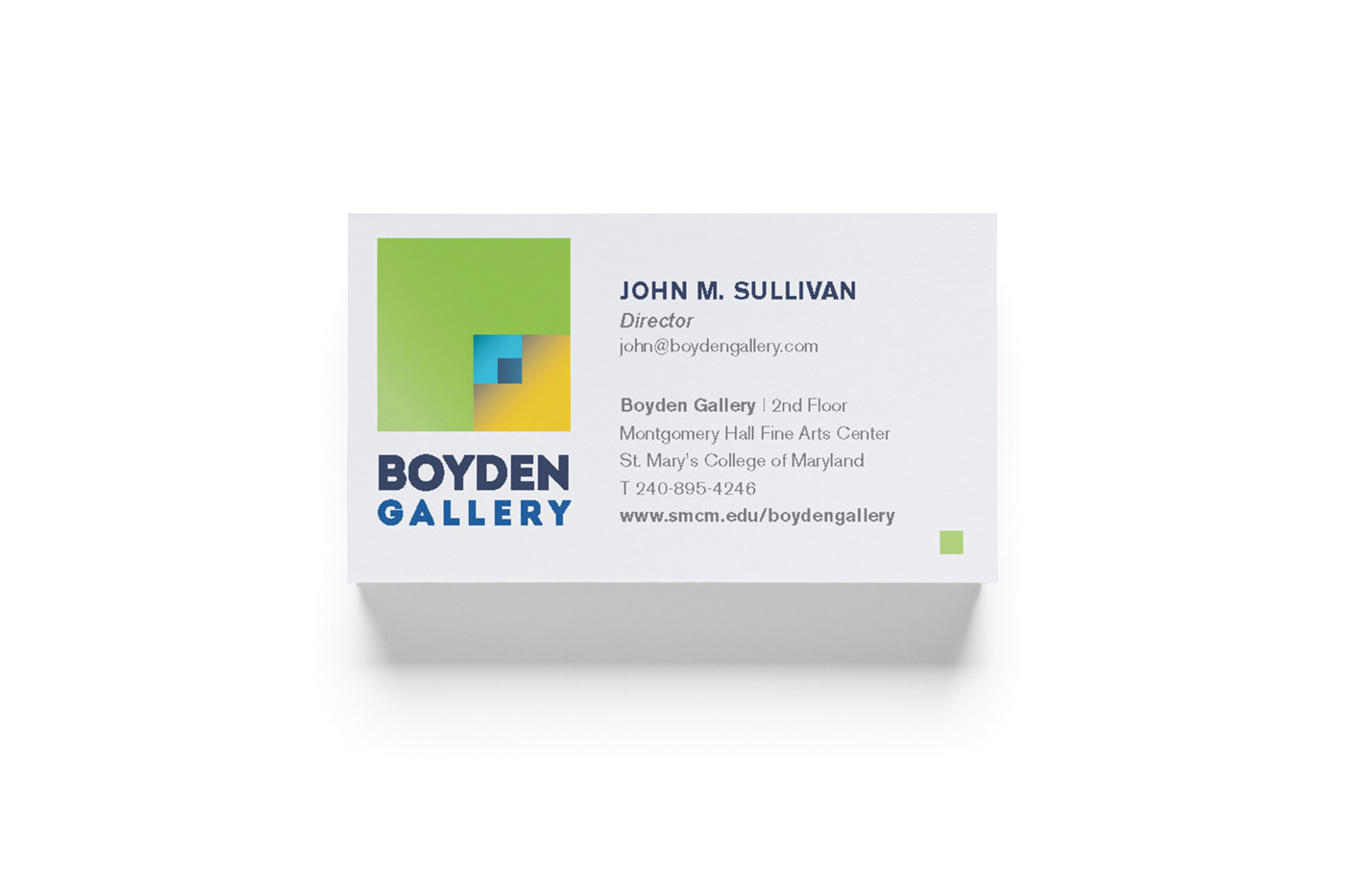 Once we had an established direction, we began applying the brand to various collateral pieces like these bi-fold season postcards.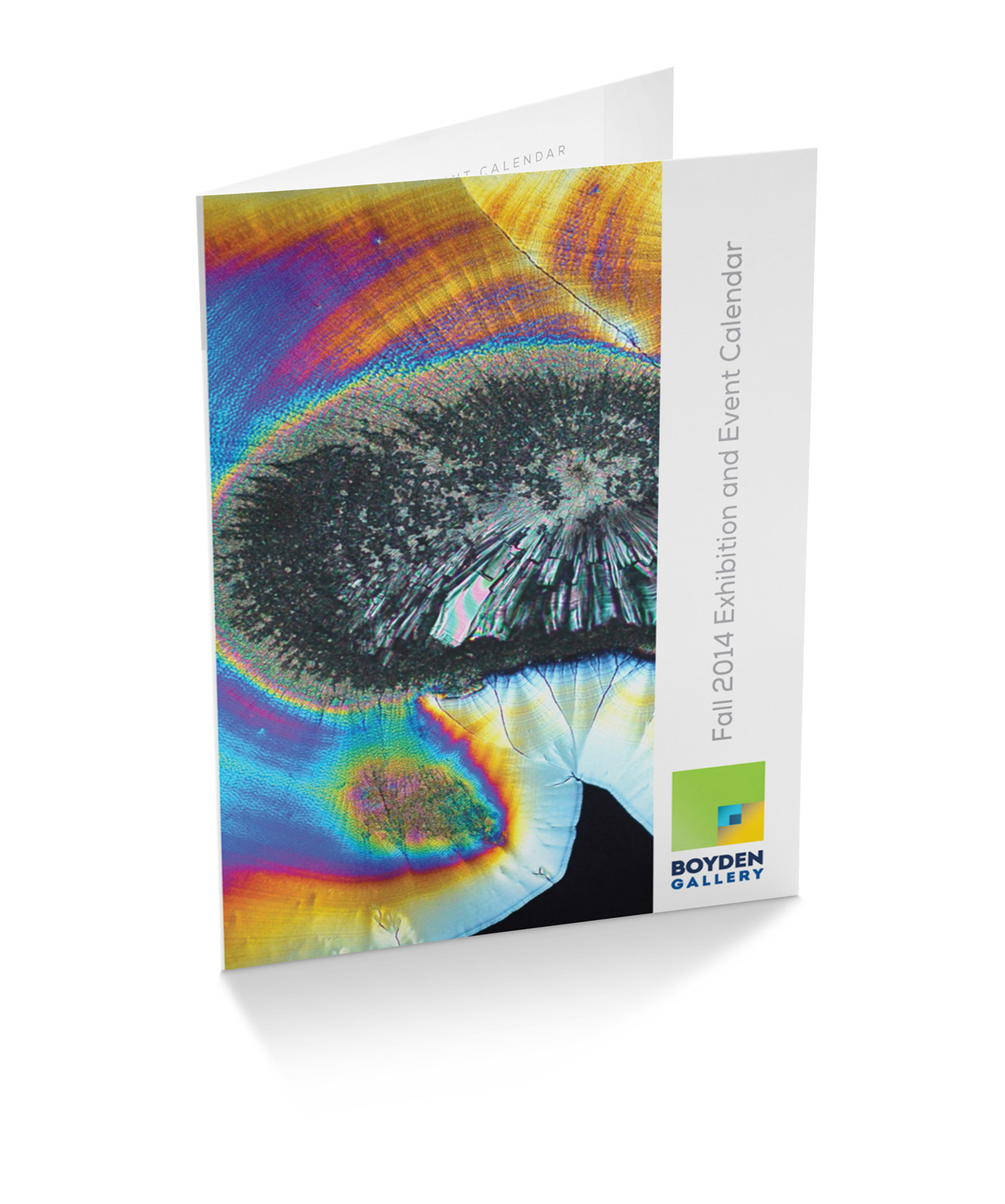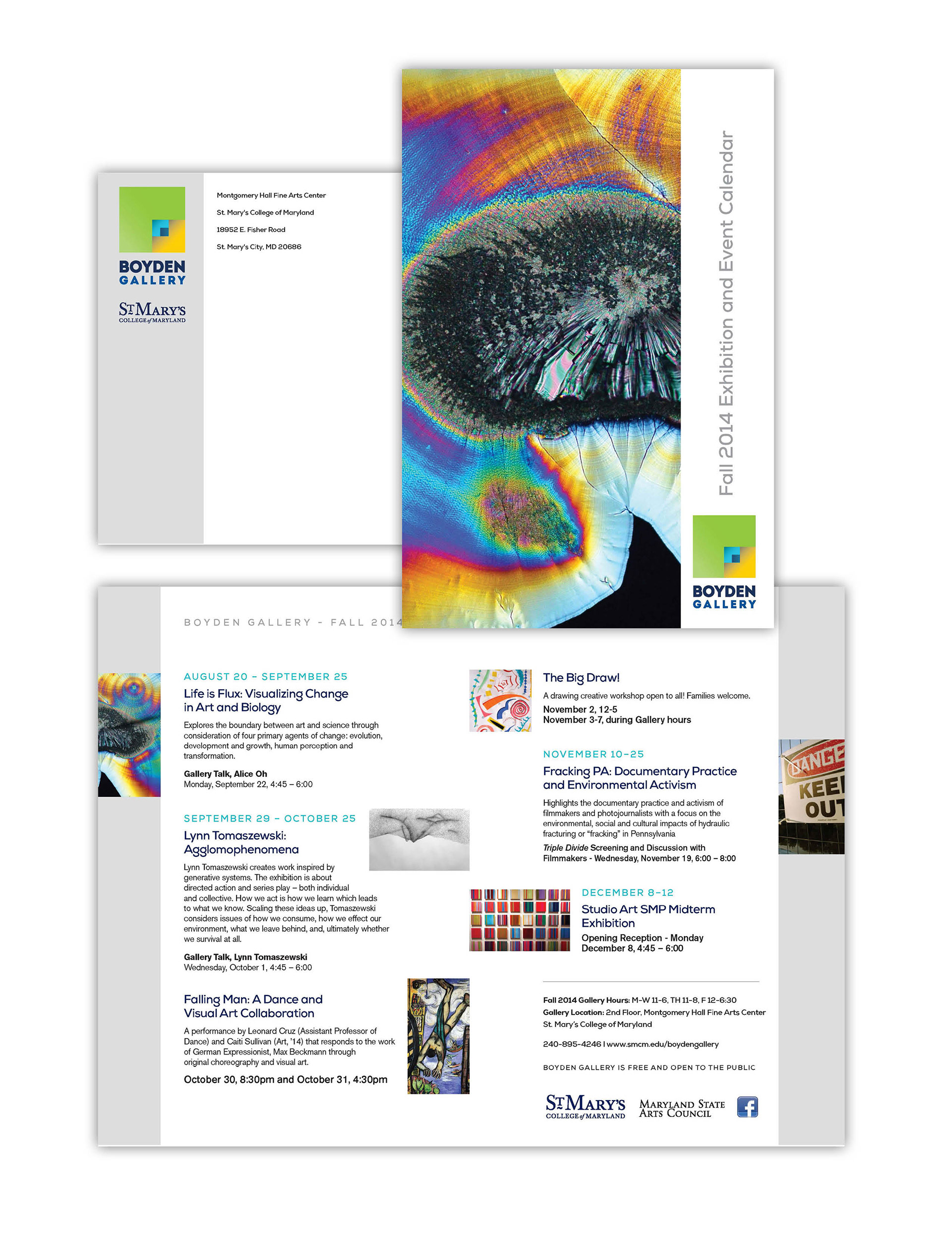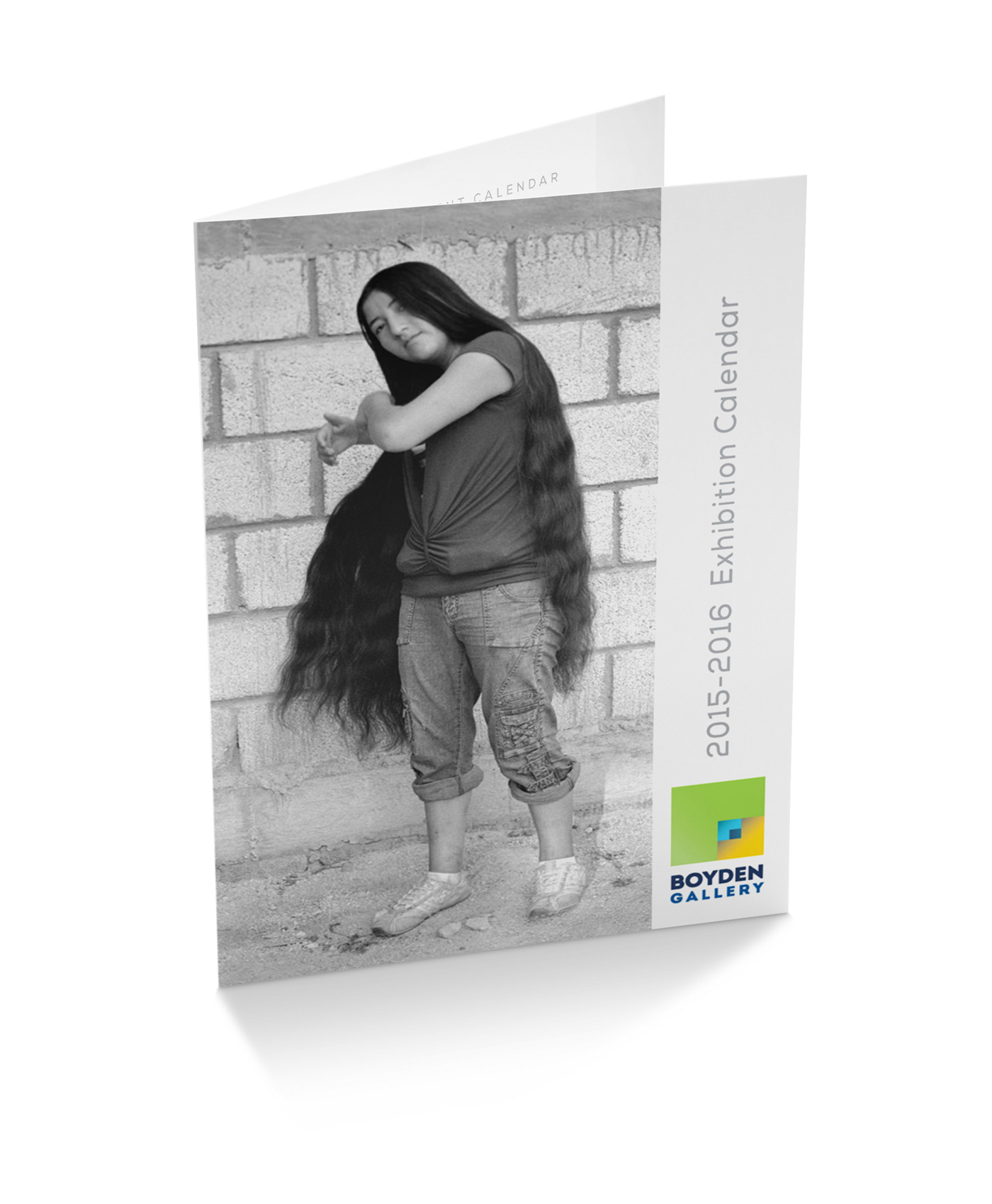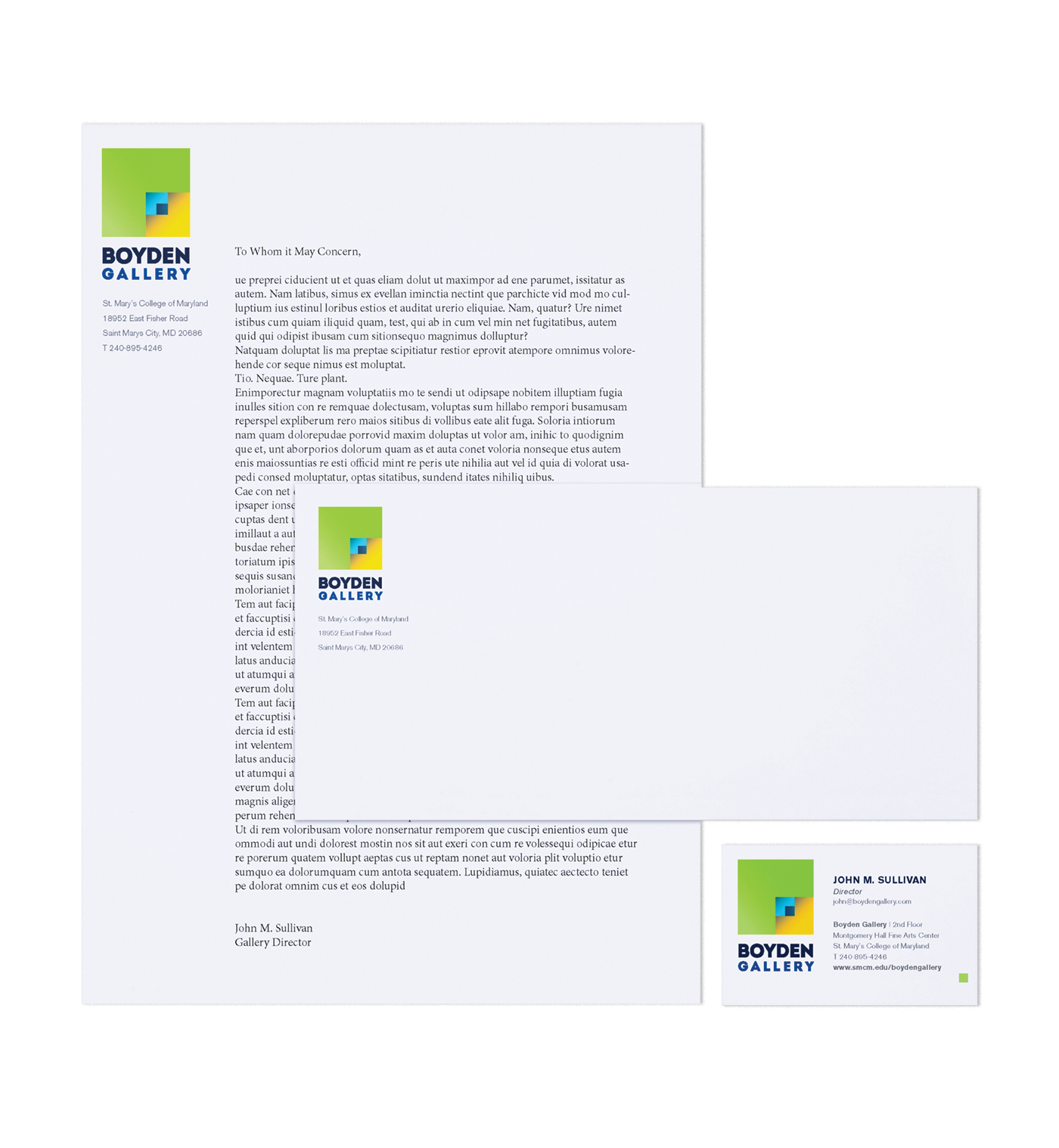 Posters
The Gallery curates 4-6 exhibits a year. The lower part of the poster layout remains consistent from show to show, but the top section changes depending on the artists(s) and the show. Because the artwork can be so different from poster to poster, we try to keep the typographic elements as consistent as possible; using oversized letters set in the same typeface.