We pitched the the designs below as part of our bid to the NYC Pride organization. Alas, we were not awarded the job, but these designs still kick ass! 
Graphic Approach 1
This approach features a high-contrast black-and-white image that is silhouetted against a bright color block. The overall feel is bright, fun and engaging. The name of the event or pertinent information is repeated behind the figure, creating a more visually complex background and allowing extra space for added messaging.
The "We Are Proud" theme is branded using the triangle icon. The compact nature of this graphic element offers exceptional flexibility in applying the theme to the various applications.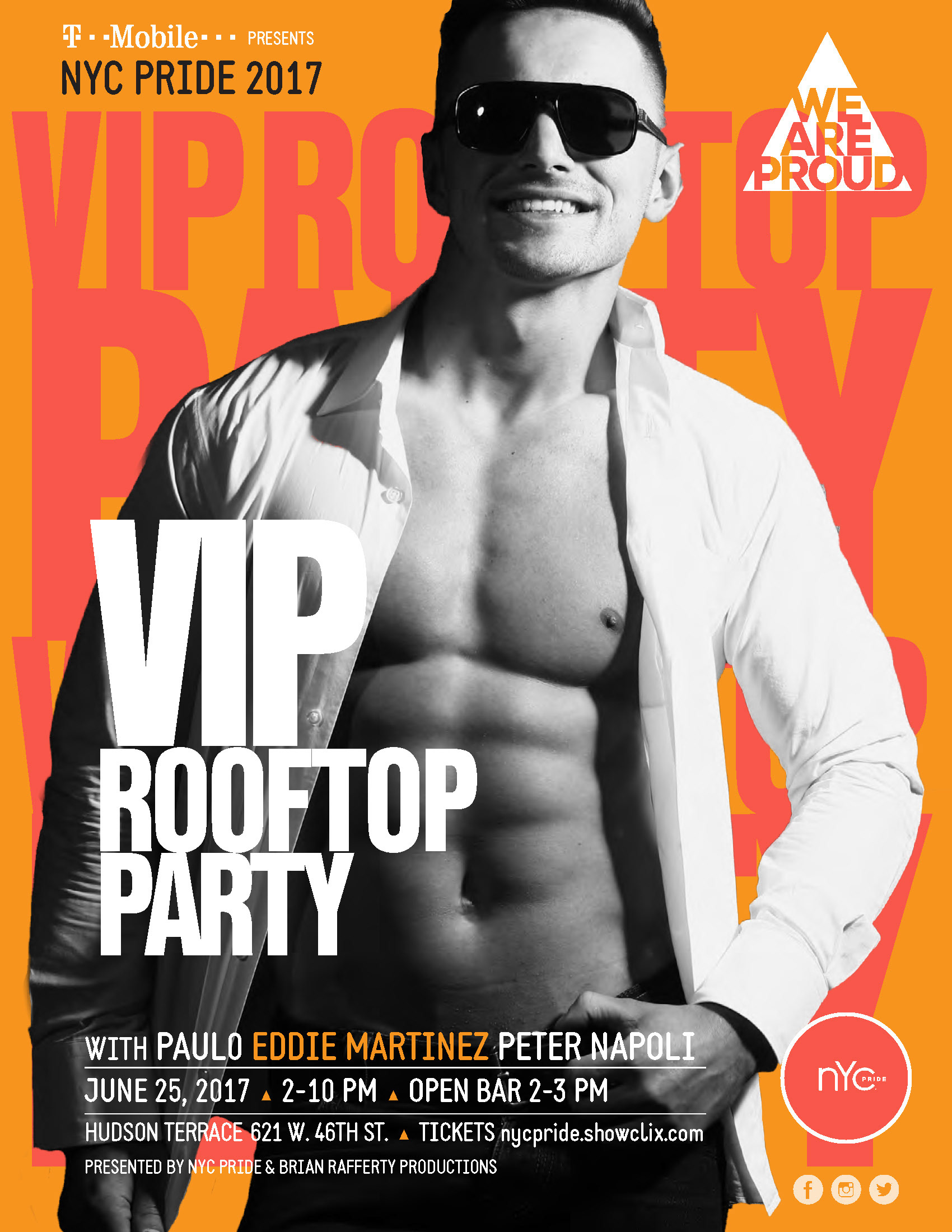 Graphic Approach 2 
This approach features an alluring, high-contrast black-and-white image that is overlaid with bold and colorful typographic elements.The figures make visual contact, and in so doing, engages with the viewer. The reduced opacity of the text allows for an interesting synergy between image and text. The overall feel is direct, urban, sexy and a bit provocative. 
The placement of logistical information is free-form, so the placement of elements can cater to the needs of a particular design. This high level of flexibility will make it easier to adapt this design across various platforms and applications.
Note: As the treatment of the event name doubles as a graphic element, the name of the event is repeated in the bottom bar for clarity.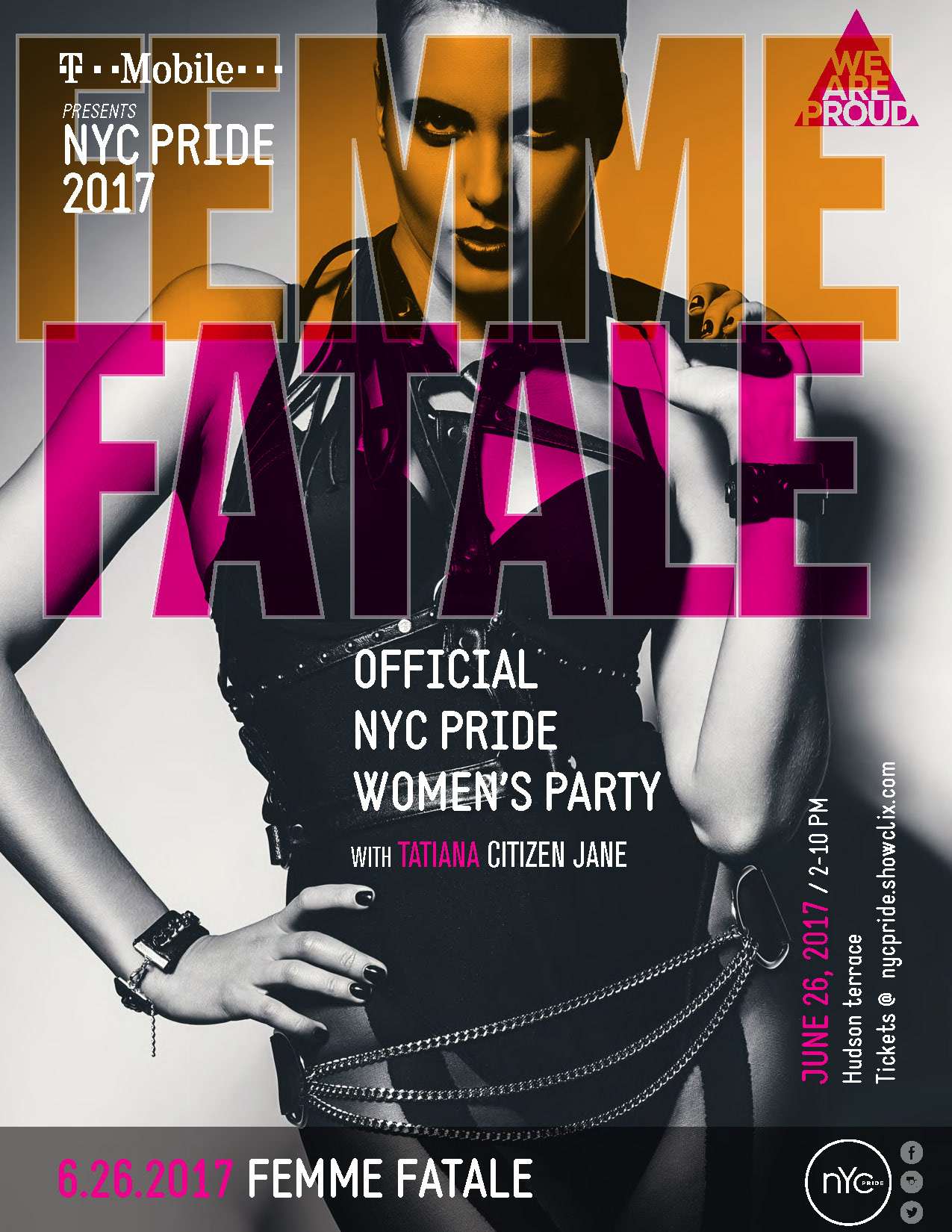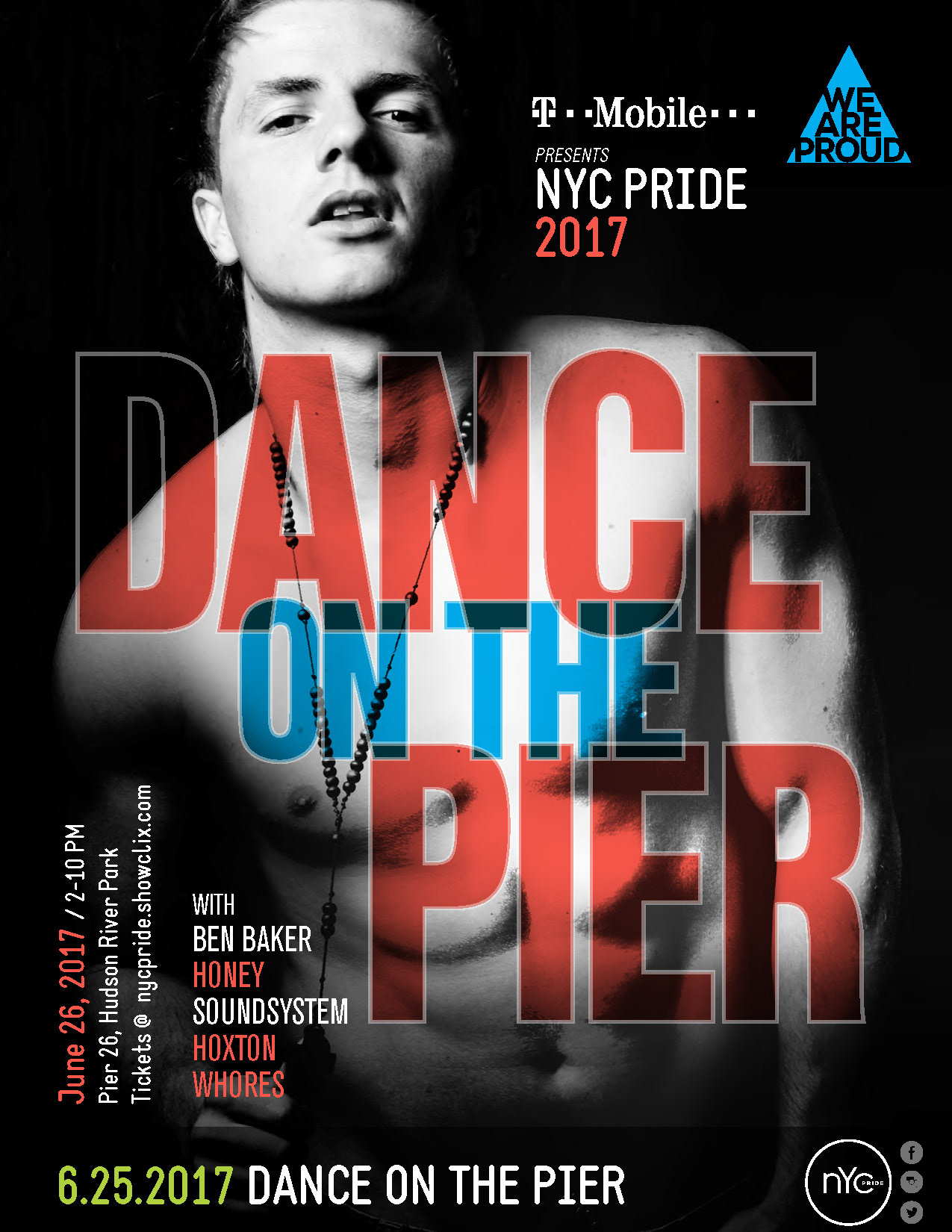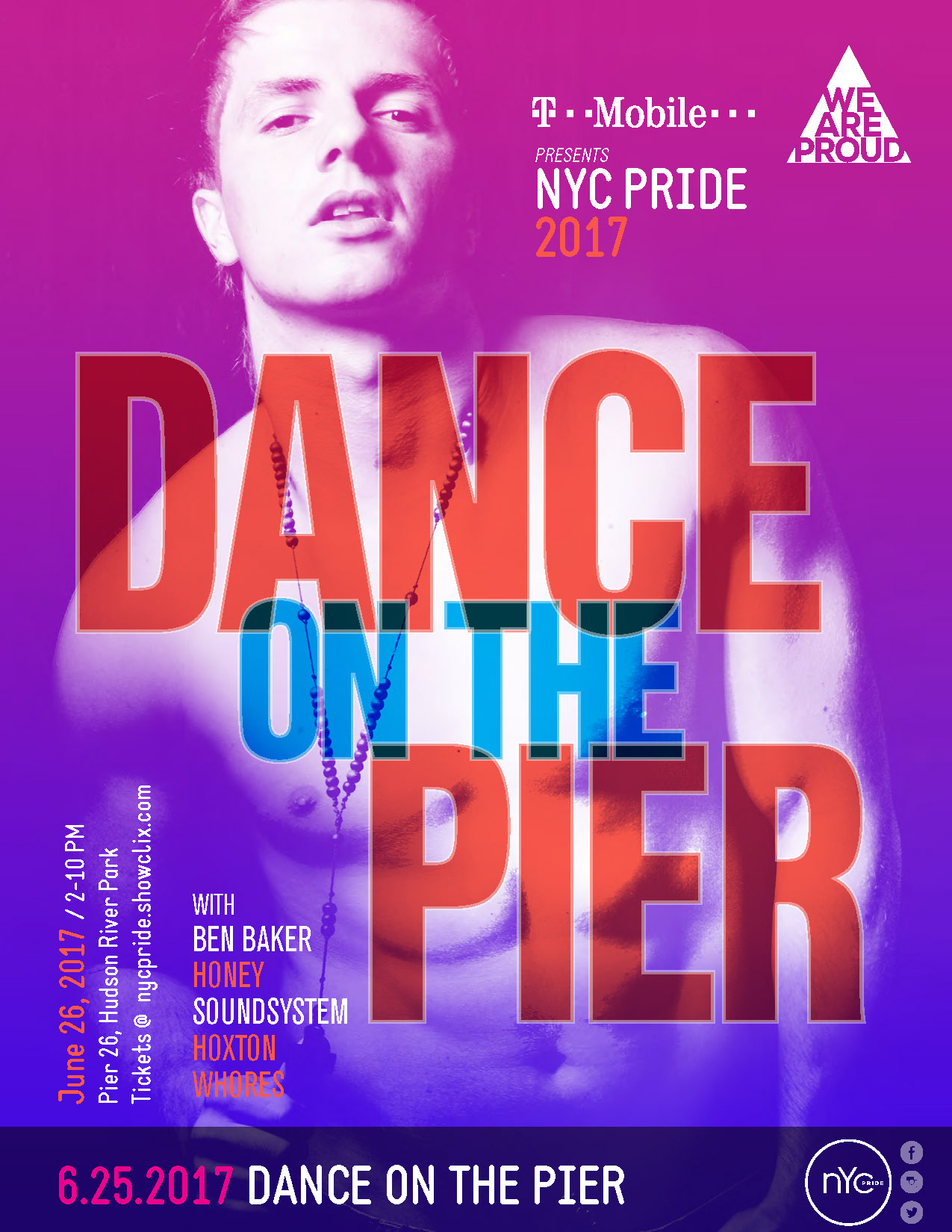 Graphic Approach 3
This treatment hails from the same family as Design Approach 1, but it goes further, adding an element of camp. This design also shows how we might go further in branding the name "NYC Pride 2017." Lastly, it also features an alternate treatment for "We Are Proud."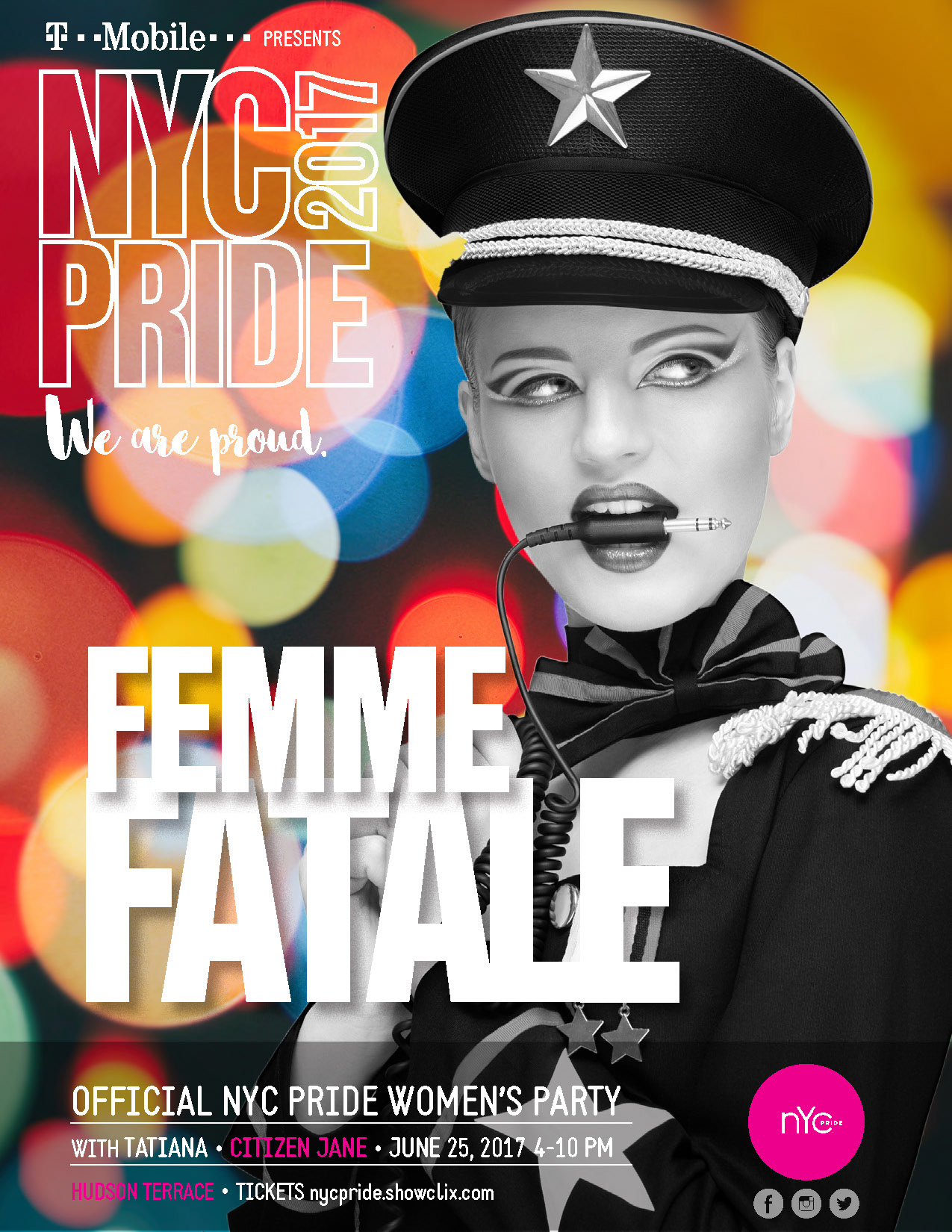 Graphic Approach 4
In the following treatment, the human figure is abstracted and acts as a mask for an energetic and engaging background image. Here, the emphasis is more on an overall mood or tone, and less on a specific type of individual (as is the case in our Graphic Approaches 1 & 2.)
The background might even be comprised of several images. Further, the actual  background images can be more or less abstract than what we've shown here.